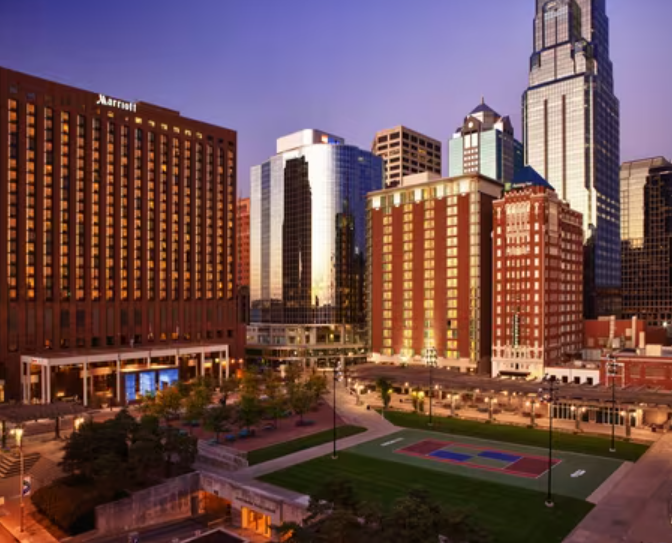 About the Facility
Nestled in the vibrant downtown district of Kansas City, Missouri, the newly renovated Kansas City Marriott Downtown offers guests a luxurious and stylish experience. The hotel's historic building reflects the charm and history of the city, while its modern amenities and convenient location make it the perfect base for business or leisure travelers alike.
Guests can enjoy a variety of dining options at the hotel, including a full-service restaurant serving contemporary American cuisine and a sleek bar offering a wide selection of cocktails. The Kansas City Marriott Downtown also features a fitness center, indoor pool, and 95,000 square feet of flexible meeting space.
After a busy day of exploring the city or attending business meetings, guests can retreat to their spacious and well-appointed rooms or suites. Each room features complimentary Wi-Fi, plush bedding, a flat-screen TV, and floor-to-ceiling windows with stunning views of the city.
Whether you're looking to experience the best of Kansas City's culture and attractions or simply relax and unwind in a luxurious setting, the Kansas City Marriott Downtown is the perfect place to stay.